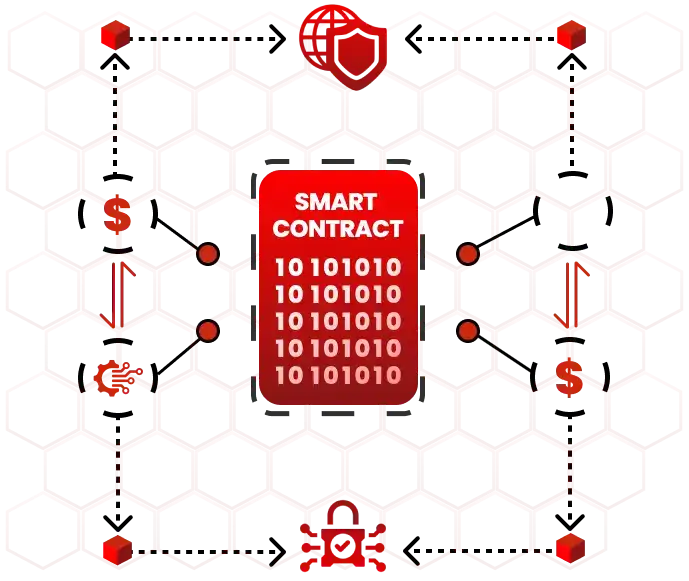 A smart contract is an algorithm that creates self-executing contracts registered in the blockchain. Smart contract developers create such contracts as code that exists in a distributed ledger [blockchain]. Smart contract development enables asset exchange without the use of intermediaries. Many industries have started to hire smart contract developers and invest in smart contract development solutions by understanding their unique benefits.
Our business consultants assist in providing business strategies based on smart contracts and collaborating with your ideas. We specialize in creating self-executing smart contracts that can be customizable to any industry, whether building on the existing blockchain or implementing new smart contracts for your business.
By implementing the bug-free smart contract, we assist you in propelling your business to new heights. Contact us today to utilize our smart contract development solutions to automate your digital business and stay ahead of the competition.